Non-profit Back 2 School America launches campaign celebrating Illinois teachers
March 29, 2023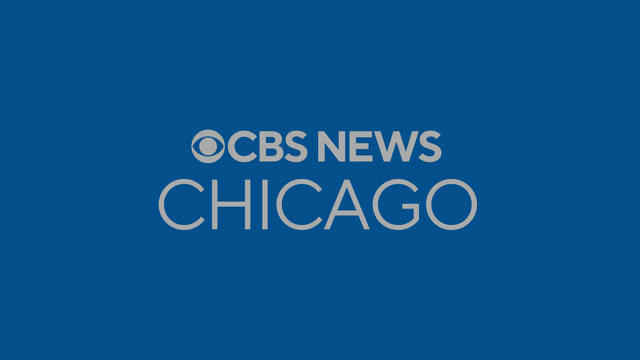 CHICAGO (CBS) -- It's been a tough few years for teachers, with many leaving their professions at the height of the COVID-19 pandemic.
A new analysis from Chalkbeat found more teachers than usual exited the classroom after last school year. That high turnover inspired a Chicago non-profit to launch a campaign celebrating educators.
The "We Appreciate Teachers" contest was designed by Back 2 School America, which provides free school supplies to under-served students in Illinois.
"We actually launched this campaign at the beginning of COVID. I was seeing more and more news stories about teachers, and the fact that they are not getting the support that they need, the struggles that they were having, and so I felt it was important to shine a spotlight on this problem, and to give them a pat on the back for what they're doing," CEO Matthew Kurtzman said. "It's a tremendous amount of work on their part."
This week's deadly school shooting in Nashville reinforced the kinds of pressures that teachers and students face.
"Safety is now yet another thing that we have to be concerned about for teachers and for students, and so I really think we need to focus a lot of energy and resources on schools. It's why we obviously give out school supplies, but teachers are unsung heroes, and they need to be appreciated," Kurtzman said. "Parents need to thank teachers. We need to thank teachers. We need to support them. We need to give them the salaries they deserve. We need to provide the funding that schools need so that they have the staff, so that they can provide safety. These are all important factors that are necessary if we're going to give our kids a good education."
Back 2 School America's "We Appreciate Teachers" contest will provide 25 Illinois teachers with school supply kits for their entire classroom, and a gift basket of personal goodies to thank them for the work they do. The winning teachers also will be celebrated with a reception during Teacher Appreciation Week on May 4. Anyone can nominate a teacher on the Back 2 School America website through April 1.
"We're always looking at the schools that are in more challenging neighborhoods, and those that … focus more on low-income students. They tend to have more challenges, because certain things like just walking to and from school is a challenge," Kurtzman said. "There's an essay portion of the survey, or the application that people write about what's going on in their schools; the diversity of students, the type of work that they're doing, the challenges that they have."
You can watch Kurtzman's full interview on the "We Appreciate Teachers" contest in the video player above.