Back 2 School America Announces Date for its Annual Spring Fundraiser – "Build-A-Kit Social"
April 17, 2023
CHICAGO – The spring season and nicer weather are synonymous with social events, so set your calendars for Thursday, May 11th, the much-anticipated annual fundraiser for Back 2 School America – ​ artfully titled the "Build-A-Kit Social" – will be held at the stunning Artifact Events, an industrial-chic venue. 
Renowned for its Build-A-Kit program, Back 2 School America provides vital school supplies for students in need: empowering students, teachers, and families alike. Undoubtedly, many spring social calendars will be full of exciting events, but the Build-A-Kit Social holds a special place in the hearts of people who want to not only contribute to a worthy cause but personally be at the forefront of making a difference. As guests make their way through the picturesque atrium and enjoy an abundance of delicious bites, an open bar, and opportunities to meet new friends, they'll also be assembling a few hundred school supply kits and crafting inspirational notes for the students.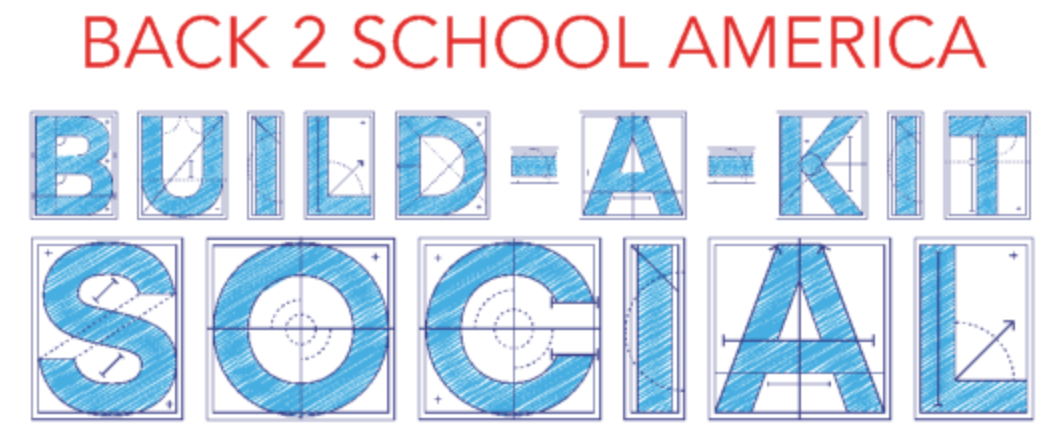 The Build-A-Kit Social is not just any fundraiser; whether someone is a long-time supporter or new to the cause, they'll immediately know this event is a celebration of education and community convening for a powerful mission. If the evening couldn't be any more unforgettable, local Boys and Girls Club representatives and a handful of their underserved kids will be in attendance to receive a portion of the Back 2 School kits created that night. 
WHAT: Build-A-Kit Social, the Back 2 School America Annual Spring Fundraiser
WHEN: Thursday, May 11th • 5:30 P.M. – 8:30 P.M. 
WHERE: Artifact Events | 4325 N Ravenswood Ave | Chicago, IL | 60613 ​
​
​TICKETS: B2SA.ORG • FACEBOOK EVENT • LINKEDIN EVENT
ABOUT ARTIFACT EVENTS CHICAGO
​Located in Chicago's Historic Ravenswood neighborhood, Artifact Events is an exceptional choice for private functions, live events, conferences, product launches, commercial production, and fundraising galas.